The Music and Artistry of Jeffrey Biegel


---
NEW! THE SOLO PIANO ARRANGEMENT OF "AULD LANG SYNE", PRE-PUBLICATION, AS FEATURED ON "A STEINWAY CHRISTMAS ALBUM.
CLICK HERE TO LISTEN TO AUDIO VERSION OF "AULD LANG SYNE".
NEWS! OUT OF WAR, A SYMPHONY, New York Times, June 7, 2012

NEWS! VIDEO EXCERPT OF JEFFREY BIEGEL PLAYING BEETHOVEN, New York Times., June 7, 2012

NEW! JEFFREY BIEGEL PREMIERE PERFORMANCE OF NEIL SEDAKA'S "MANHATTAN INTERMEZZO"

NEW! A STEINWAY CHRISTMAS ALBUM PERFORMED BY JEFFREY BIEGEL. CLICK FOR VIDEO
---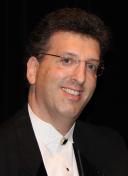 "Jeffrey Biegel, who played some fantastic Liszt the other night at the St Regis during the dinner in my honor, ... is a splendid musician and a brilliant performer. I think you will be proud to present him to the public."

Leonard Bernstein


---

"It is a great honor for me to have my compositions performed by one of the world's greatest and most talented pianists. Jeffrey Biegel's style and ability to understand the classical world and the pop world without compromise to either is perhaps his greatest gift. I don't like to listen to my own pieces at all but, this is one time where I will definitely make an exception. Thank you Jeffrey for all the wonderful music and performances you have given to all of us."

David Foster


---

"Biegel presented himself as a major Beethovenian in his sparkling playing of the "Choral" Fantasy."

Mark Swed, Los Angeles Times


---

"Biegel knows how to control the dynamics to give each Bach piece a drama beyond the intense cerebral unfolding of the themes. The title of the album suggests a breaking of the rules, which would not have been understood 50 years ago. Biegel's playing is so formidable that - to answer my friend's question - he makes the music music in a revelatory way."

Howard Kissel, NY Daily News
---
WELCOME!
Considered one of the great pianists of our time, Jeffrey Biegel has created a multi-faceted career as a pianist, recording artist, composer and arranger. His electrifying technique and mesmerizing touch have received critical acclaim and garner praise worldwide. Known for his standard-setting performances of the standard repertoire, Mr. Biegel's recent recordings include Leroy Anderson's 'Concerto in C', conducted by Leonard Slatkin with the BBC Concert Orchestra on the Naxos label, "Bach On a Steinway" and "A Steinway Christmas Album" for the Steinway label; The Complete Mozart Sonatas for E1, and Trio21 featured on Glen Roven's "Runaway Bunny" narrated by Catherine Zeta-Jones, slated for release late 2012, as well as Kenneth Fuchs' "Falling Trio" on the Naxos label in April 2013. He has premiered William Bolcom's "Prometheus" for piano, orchestra and chorus and Richard Danielpour's "Mirrors" for piano and orchestra with the Pacific Symphony Orchestra; Ellen Taaffe Zwilich's "Shadows" with the Louisiana Philharmonic Orchestra, and will perform the World Premiere of Jake Runestad's "Dreams of the Fallen" for piano, orchestra and chorus with the Louisiana Philharmonic Orchestra and Symphony Chorus of New Orleans at the National WWII Museum in November 2013.
Please explore our new website and learn more about the music and artistry of Jeffrey Biegel.
---
NEW! ADELE MARCUS: RECOLLECTION. LISTEN TO HER UNPUBLISHED RECORDINGS